5-Piece Non-Marring 1/2-in Wheel Nut Socket Set
(Excl. Duties/VAT)
Sale Price
€21.96
(Excl. Duties/VAT)
Regular Price
€24.95
Features
Impact grade Chromoly steel construction provides optimal strength for high torque applications
Removable non-marring thin outer shell protects wheels from damage
Includes 15mm, 17mm, 19mm, 21mm, and 22mm sockets
For use with 1/2-in drive hand or power tools
Hollow-core design for use on longer wheel studs
Six-point socket design increases contact area and reduces slippage
Organized in a carrying case for easy storage and transportation
Color-coded and laser-etched sizing makes identification easy
Mishimoto Lifetime Warranty
Add to Wish List

PRODUCT FEATURES
Impact grade Chromoly steel construction provides optimal strength for high torque applications
Removable non-marring thin outer shell protects wheels from damage
Includes 15mm, 17mm, 19mm, 21mm, and 22mm sockets
For use with 1/2-in drive hand or power tools
Hollow-core design for use on longer wheel studs
Six-point socket design increases contact area and reduces slippage
Organized in a carrying case for easy storage and transportation
Color-coded and laser-etched sizing makes identification easy
Mishimoto Lifetime Warranty
Description
Protect your wheels with Mishimoto's new 5-Piece Non-Marring 1/2" Wheel Nut Socket Set! If you've invested a lot into your vehicle's wheels, it makes sense to ensure the finish is protected during wheel removal and installation. Our new non-marring wheel nut socket set includes a complete set of standard metric wheel nut sizes from 15mm to 22mm. The core of our sockets is impact-grade Chromoly steel which provides superior strength for high torque applications. These sockets are applicable with 1/2" hand tools or electric/pneumatic impact tools. These sockets also feature a hollow core design which allows for use on vehicles with extended studs. In addition, we've designed this set with 6-point ends, ensuring precise engagement and reduced slip during torquing.

Mishimoto wheel nut sockets feature color-coded and laser-etched sizing to make identification easy. This kit is packaged with a small carrying case ensuring easy storage and transportation. As with all our products, this kit includes our signature Mishimoto Lifetime Warranty.
Purchase Includes
(1) 15mm Wheel Nut Socket
(1) 17mm Wheel Nut Socket
(1) 19mm Wheel Nut Socket
(1) 21mm Wheel Nut Socket
(1) 22mm Wheel Nut Socket
(1) Wheel Nut Socket Case
Mishimoto Lifetime Warranty
More Information

| | |
| --- | --- |
| Material | Steel |
Mishimoto Automotive ("Mishimoto") warrants its products under this lifetime limited warranty policy ("Warranty Policy"). This Warranty Policy applies solely to: (i) Mishimoto Products purchased directly from Mishimoto or Mishimoto authorized dealers (each a "Mishimoto Product" and collectively, the "Mishimoto Products") and (ii) the original purchaser of such Mishimoto Product ("Purchaser"). This Warranty Policy is non-transferable and all claims under this Warranty Policy must be accompanied by the original sales receipt. The terms and conditions of this Warranty Policy are subject to change by Mishimoto at any time without notice.
For our complete warranty policy, please click here.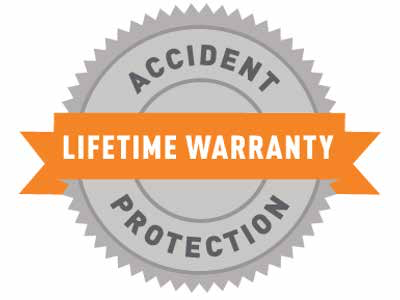 {{#recs}}
{{#products.length}}
{{#storefrontLabel.length}}
{{storefrontLabel}}
{{/storefrontLabel.length}}
{{#products}}
{{#image.url}}
{{/image.url}} {{^image.url}}
{{/image.url}}
{{name}}
{{#prices.minimum.formatted}}
As low as
{{prices.minimum.formatted}}
{{/prices.minimum.formatted}}
{{/products}}
{{/products.length}}
{{/recs}}