MISHIMOTO TV
Features and Benefits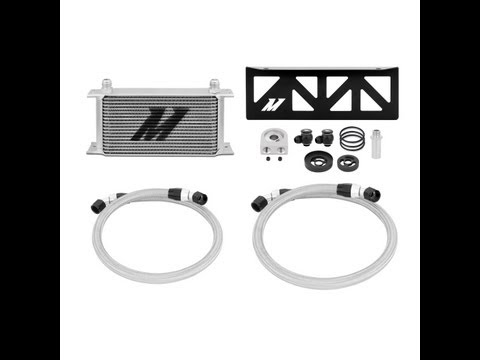 2021-04-07 18:36:10
Direct-Fit Oil Cooler for Subaru BRZ / Scion FR-S Features and Benefits
Mishimoto, the world leader in performance cooling products, is proud to introduce the direct-fit oil cooler kit for the 2013 Subaru BRZ and Scion FR-S!

The Subaru BRZ and Scion FR-S are both amazing cars for showing off with daily use or impressing on the track, and can benefit from added cooling to help push the limits.

The stock oil filter housing may make it seem impossible to upgrade, but nothing is impossible with Mishimoto!

The engineers at Mishimoto designed a fully CNC'ed aluminum spacer and excess oil catch that match the stock oil filter housing's geometry perfectly. This ensures no leaks during use or oil changes!

The 19-row oil cooler can drop temperatures dramatically with minimal pressure loss, and is complimented with a beautifully crafted mounting bracket to sit in the perfect spot for the most airflow.