Mishimoto Front-Sump Oil Cooler Adapter fits LS1/LS2
Installation Difficulty





(Excl. Duties/VAT)
€214.88
Features
Designed for LS1/LS2 equipped vehicles with a front-sump
Allows for use of -10AN fittings for custom oil cooler installation
CNC-machined components, including 6061 aluminum fittings and adapter plates
Two 1/8-in NPT ports (with plugs) for sensors/oil feed/etc.
Includes one straight and one banjo fitting for easy installation of -10AN oil lines Includes power steering relocation bracket
Mishimoto Lifetime Warranty
Add to Wish List

PRODUCT FEATURES
Designed for LS1/LS2 equipped vehicles with a front-sump
Allows for use of -10AN fittings for custom oil cooler installation
CNC-machined components, including 6061 aluminum fittings and adapter plates
Two 1/8-in NPT ports (with plugs) for sensors/oil feed/etc.
Includes one straight and one banjo fitting for easy installation of -10AN oil lines Includes power steering relocation bracket
Mishimoto Lifetime Warranty
Description
This LS1/LS2 front-sump oil cooler adapter allows you to get creative with your build. It is designed to give you a starting point when designing your own custom oil cooler setup. The adapter and fittings are CNC-machined from 6061 aluminum for superior fitment and durability. The adapter features two 1/8in NPT ports to allow for extra sensors or oil feeds, just in case you're thinking of adding a big oleft turbocharger in the future. Let this kit be the end of high oil temperatures in your LS engine.
Purchase Includes
Oil Cooler Adapter Housing & Spacer--Aluminum Power Steering Relocation Bracket--Banjo Fitting w/ Bolt M20 x -10AN, Black--M20 x -10AN Straight Fitting, Black--O-Rings--1/8-in NPT Plugs--Mounting Hardware Set--Mishimoto Lifetime Warranty
More Information

| | |
| --- | --- |
| Engine Codes | LS-1--LS-2 |
| Chassis Codes | V-Body |
| Installation Notes | Torque bolts to between 108 in-lbs and 120 in-lbs |
| Caution | It is the installer's responsibility to check all thermostat plugs, NPT plugs, line fittings, and other connections to assure they are fully tightened before operating the vehicle. Mishimoto recommends that you check all connections at regular intervals, especially during the first few miles after installation. For additional technical information, contact our customer experience team. |
| Applications | 2001-2005 Holden Monaro (V2 VC8 & VZ)--1999-2006 Holden Commodore (VT, VX, VY & VZ)--1999-2006 Holden Commodore Ute--1999-2006 Holden Statesman (WH, WK, WL)--1999-2006 Holden Caprice (WH, WK, WL)--2001-2006 Vauxhall Monaro----Other vehicles equipped with the GM front-sump oil pan part number 12599397, 12599398, 12581209, or 12581210. |
Mishimoto Automotive ("Mishimoto") warrants its products under this lifetime limited warranty policy ("Warranty Policy"). This Warranty Policy applies solely to: (i) Mishimoto Products purchased directly from Mishimoto or Mishimoto authorized dealers (each a "Mishimoto Product" and collectively, the "Mishimoto Products") and (ii) the original purchaser of such Mishimoto Product ("Purchaser"). This Warranty Policy is non-transferable and all claims under this Warranty Policy must be accompanied by the original sales receipt. The terms and conditions of this Warranty Policy are subject to change by Mishimoto at any time without notice.
For our complete warranty policy, please click here.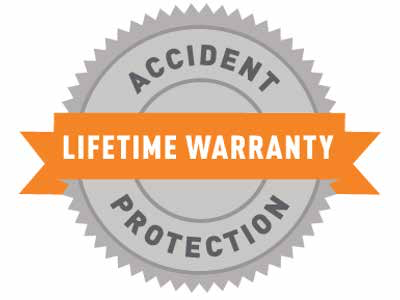 CUSTOMERS ALSO PURCHASED