Performance Aluminium Radiator w/ Stabilizer System, fits Ford Mustang GT Automatic, 1997–2004
Installation Difficulty





(Excl. Duties/VAT)
€414.61
Features
Direct fit for the 1997–2004 Ford Mustang 4.6L with manual transmission
Full aluminium construction including durable, TIG-welded end tanks
Features a two-row, 1.57" thick, efficient brazed aluminium core
Increased fluid capacity and optimal heat dissipation
Perfect for use on the street or strip
Efficient temperature regulation for both stock and modified vehicles
Utilizes patent-pending radiator stabilizer system which isolates the radiator from the chassis, eliminating the potential of chassis flex from impacting the integrity of the radiator
Includes Magnetic Drain Plug to capture any metallic debris/fragments in your cooling system
U.S. Patent Number: D703,126 S
Mishimoto Lifetime Warranty
Add to Wish List

PRODUCT FEATURES
Direct fit for the 1997–2004 Ford Mustang 4.6L with manual transmission
Full aluminium construction including durable, TIG-welded end tanks
Features a two-row, 1.57" thick, efficient brazed aluminium core
Increased fluid capacity and optimal heat dissipation
Perfect for use on the street or strip
Efficient temperature regulation for both stock and modified vehicles
Utilizes patent-pending radiator stabilizer system which isolates the radiator from the chassis, eliminating the potential of chassis flex from impacting the integrity of the radiator
Includes Magnetic Drain Plug to capture any metallic debris/fragments in your cooling system
U.S. Patent Number: D703,126 S
Mishimoto Lifetime Warranty
Description
Mishimoto has released a revolutionary new radiator for the automatic 1997–2004 Ford Mustang. The high torque generated by the Mustangs revealed a fatal flaw in the OEM design, where the torquing chassis would cause the OEM radiators to separate the endtanks from the cores. Utilizing a patented floating bracket system, this radiator was engineered to eliminate the issues found in the OEM design while simultaneously adding cooling capacity and increasing efficiency. The new Mishimoto Mustang radiator is a direct fit and installs in about two hours with no cutting or trimming required. As with all our aluminium radiators, this Mustang radiator includes the Mishimoto Lifetime Warranty, ensuring superior product quality and craftsmanship.
Purchase Includes
Mishimoto Radiator
Magnetic Drain Plug w/ Dowty Oil Seal
Left & Right Brackets
(4) - Rubber Bushings & Metal Collars
(4) - M8 Flange Head Bolts
(4) - M8 Washers
Mishimoto Lifetime Warranty
More Information
Overall Height (in)
31.57
Overall Length (in)
19.76
Overall Width (in)
4.68
Core Length (in)
24.92
Core Height (in)
17.24
Fluid Capacity (gal)
3.97
Rows
2
Inlet (in)
1.57
Outlet (in)
1.77
Core Thickness (in)
1.57
Drain Plug Thread Size
M12 x 1.5
DPI
2139
Applications
1997-2001 Ford Mustang Cobra
2002-2004 Ford Mustang SVT Cobra
2001 Ford Mustang Bullitt
2003-2004 Ford Mustang Mach 1
Engine Codes
289ci (4.6L)
Chassis Codes
SN-95
Coolant Capacity
3.97
Mishimoto Automotive ("Mishimoto") warrants its products under this lifetime limited warranty policy ("Warranty Policy"). This Warranty Policy applies solely to: (i) Mishimoto Products purchased directly from Mishimoto or Mishimoto authorized dealers (each a "Mishimoto Product" and collectively, the "Mishimoto Products") and (ii) the original purchaser of such Mishimoto Product ("Purchaser"). This Warranty Policy is non-transferable and all claims under this Warranty Policy must be accompanied by the original sales receipt. The terms and conditions of this Warranty Policy are subject to change by Mishimoto at any time without notice.
For our complete warranty policy, please click here.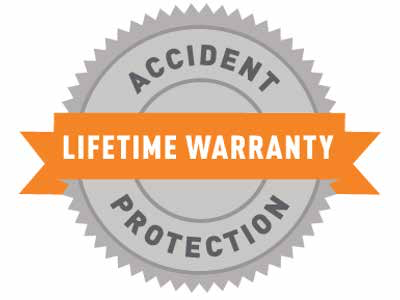 {{#recs}}
{{#products.length}}
{{#storefrontLabel.length}}
{{storefrontLabel}}
{{/storefrontLabel.length}}
{{#products}}
{{#image.url}}
{{/image.url}} {{^image.url}}
{{/image.url}}
{{name}}
{{#prices.minimum.formatted}}
As low as
{{prices.minimum.formatted}}
{{/prices.minimum.formatted}}
{{/products}}
{{/products.length}}
{{/recs}}