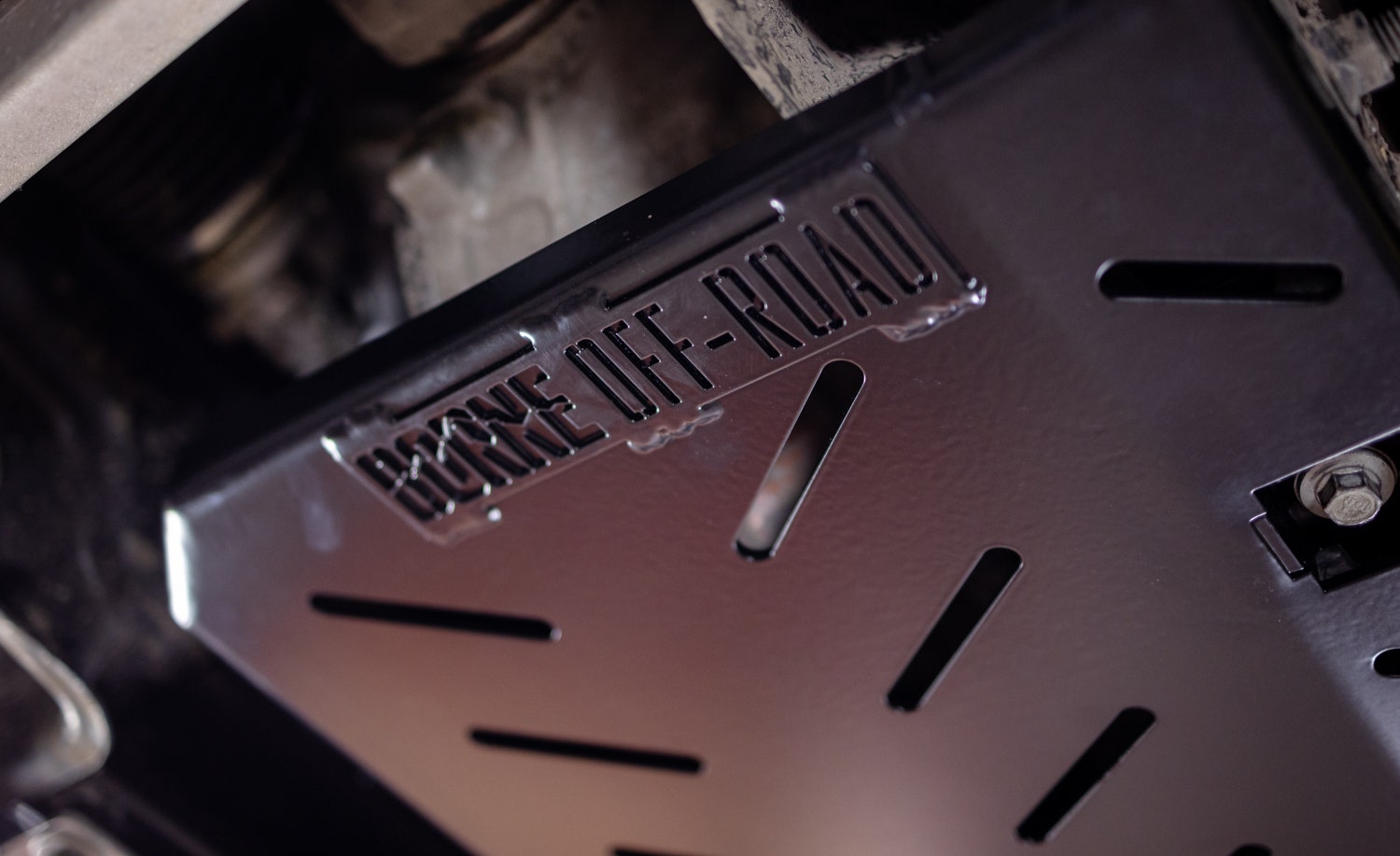 Under Armored – 2017+ Ford Raptor Borne Off-Road Skid Plates
Posted:
February 02, 2023
The Ford Raptor is the embodiment of go anywhere, do anything machines. The broad haunches and aggressive look deliver a commanding presence on the road, with the towering tires and amped-up suspension ready to take control once the pavement runs out. Unfortunately, while these ferocious dune-crushing monsters are generally well prepared for anything the trail can throw at it, these Raptors still have a crippling weakness – their soft underbelly. 
Being a purpose-built off-roader, Ford didn't leave the delicate bits under the Raptor completely unguarded. At a cursory glance, it looks like this truck is already well protected. The angled front engine skid plate contributes to its rugged visage, but things start to thin out the more we venture underneath the truck.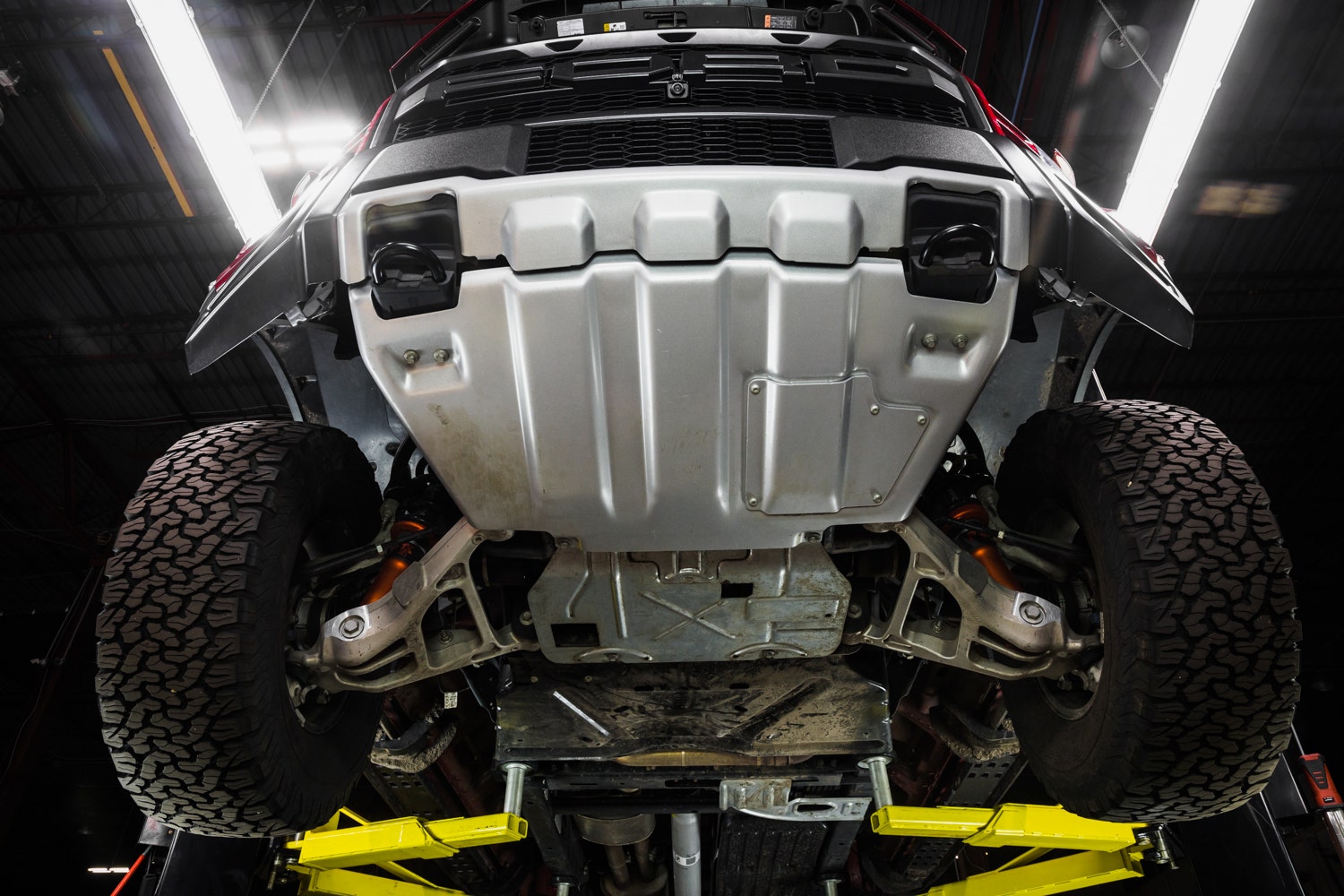 Flimsy isn't usually a descriptor for these trucks, but it's the perfect way to characterize the rest of the Raptor's underbody protection. With the truck in the air, we noted that the rest of the factory-equipped skid plates didn't seem up to the task of keeping components safe. For starters, the rear engine, transmission, and transfer case plates are all similarly designed thin stamped steel. This may offer better protection than no skid plate, but as hard as these vehicles are designed to be driven, the delicate components nestled underneath could still be at risk.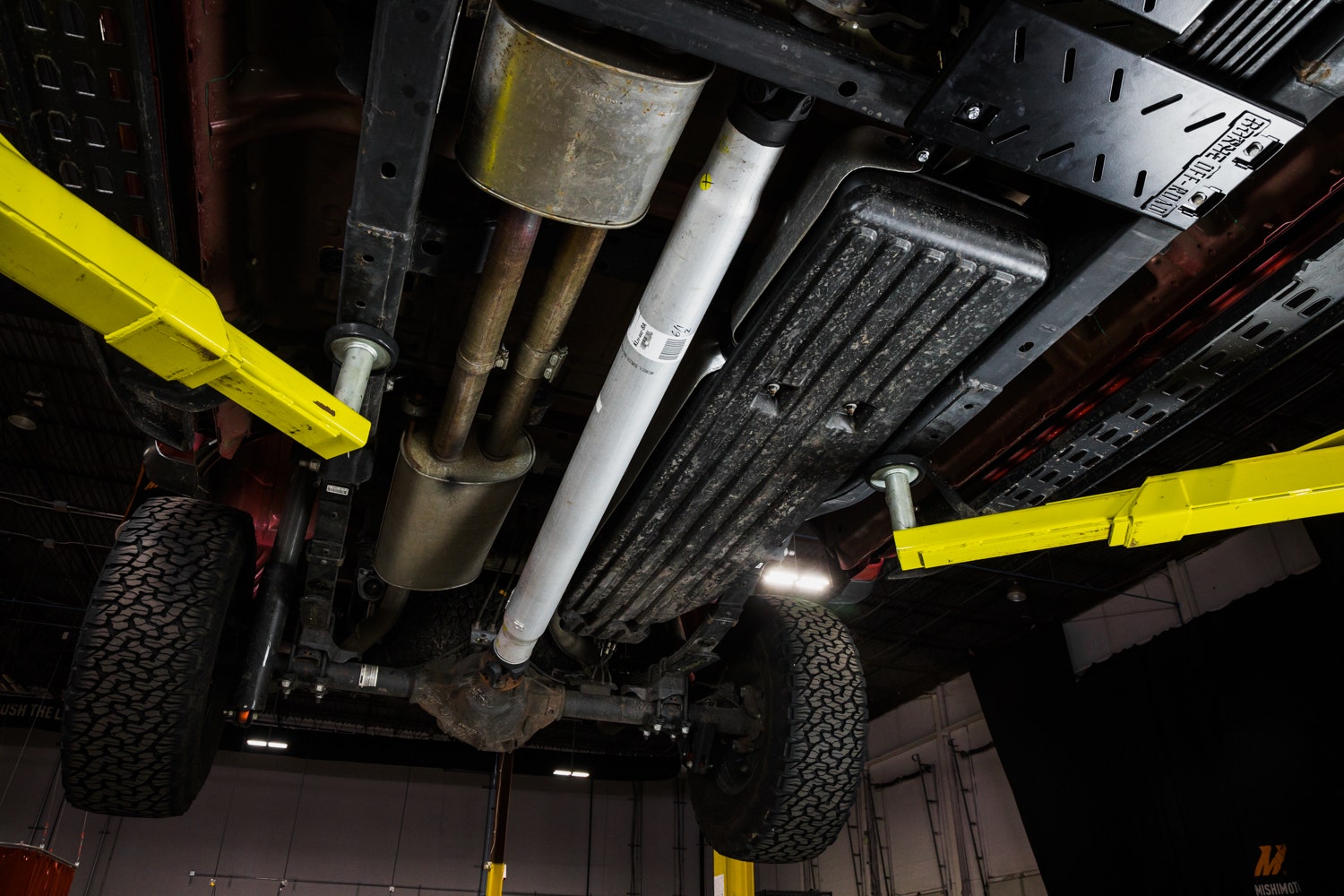 Things look even more worrying for the durability of the Raptor once we get to the fuel tank. These trucks are equipped with a plastic fuel tank and only another layer of plastic to guard this reservoir. This means that at any point in your trek, you could be one slight miscalculation from your Raptor spilling its precious fuel all over the dirt.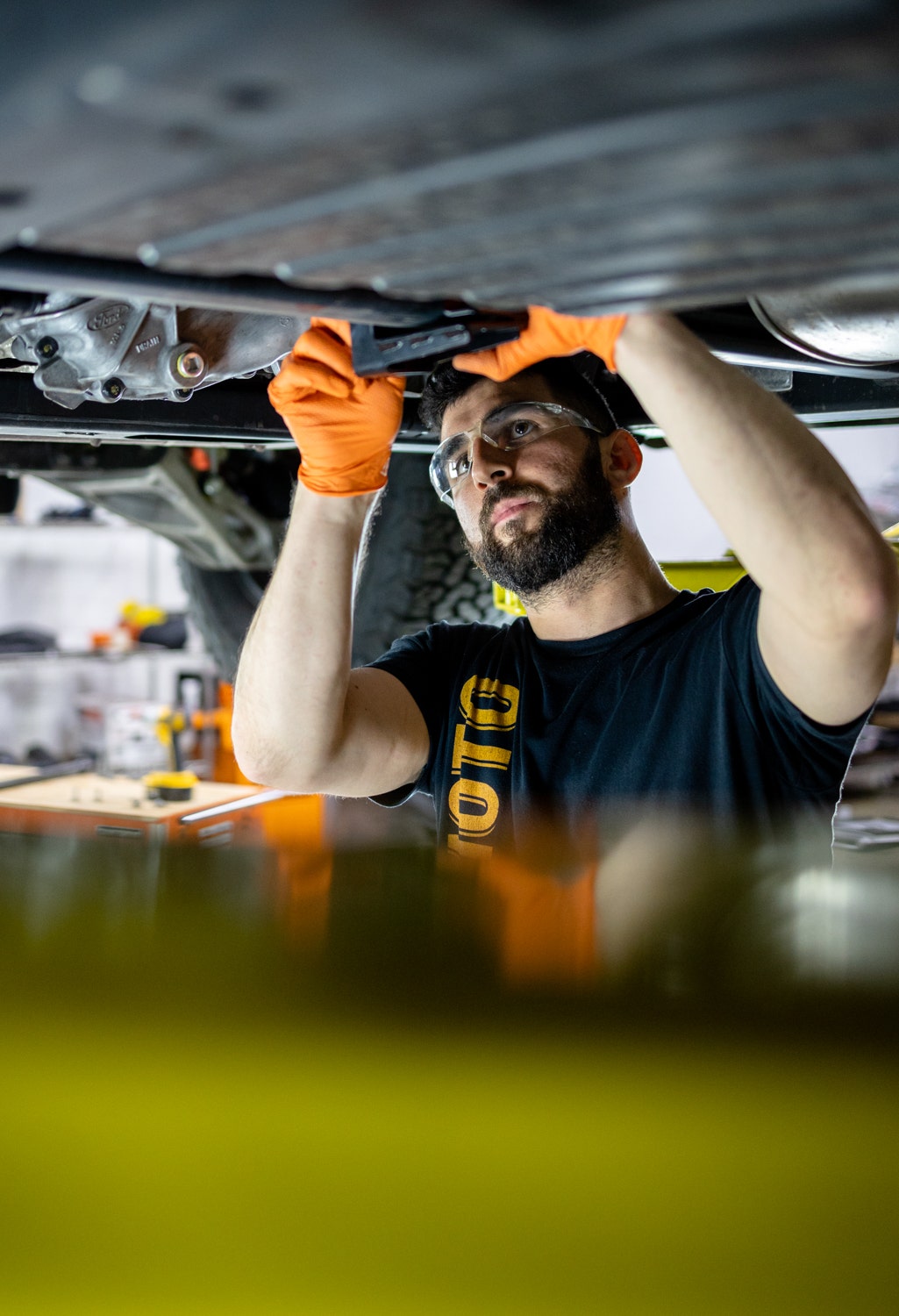 Part of off-roading preparation is ensuring that you can also make it home from your time in the wilderness, but the wild trails and desert dunes sometimes have plans to make you and your truck stay. So our engineering team forged a much more durable armor to mitigate this critical weakness to keep all your Raptor's fluids and touchy drivetrain components both in and on the vehicle. From the engine to the rear differential, our skid plates are designed to make sure the things that go bump in the woods don't cripple your rig.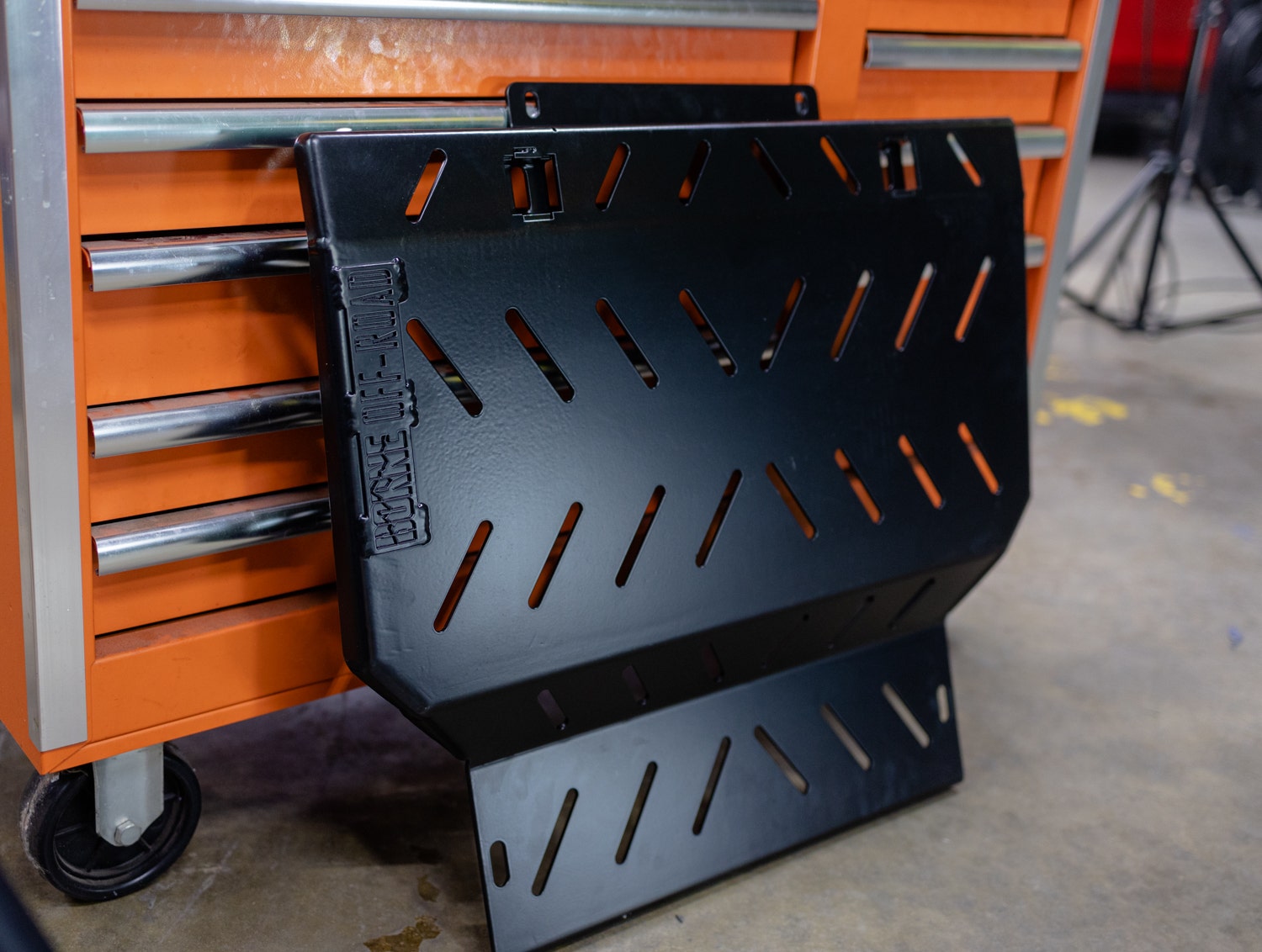 Each of our skid plates is designed for a direct fit to your truck while offering a vast improvement in protection for critical components. We crafted every one of our plates from 5/32" steel to ensure all trail hazards bounce off without risking your fluid pans or drivetrain components. Our engineers also designed each plate with 80-degree, reinforced corners and edges to increase rigidity to better guard these components while incorporating additional mounting points to strengthen the connection with the chassis.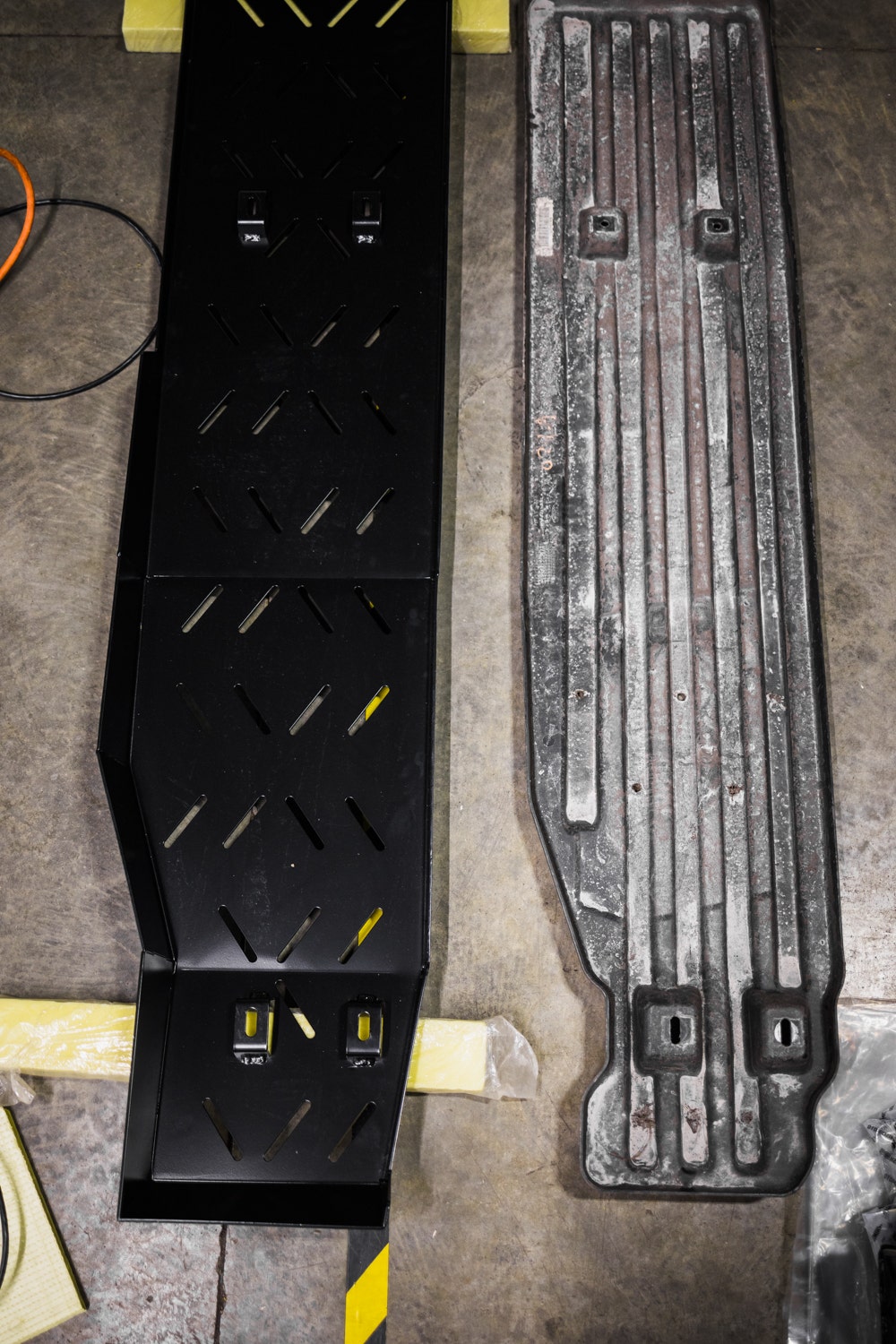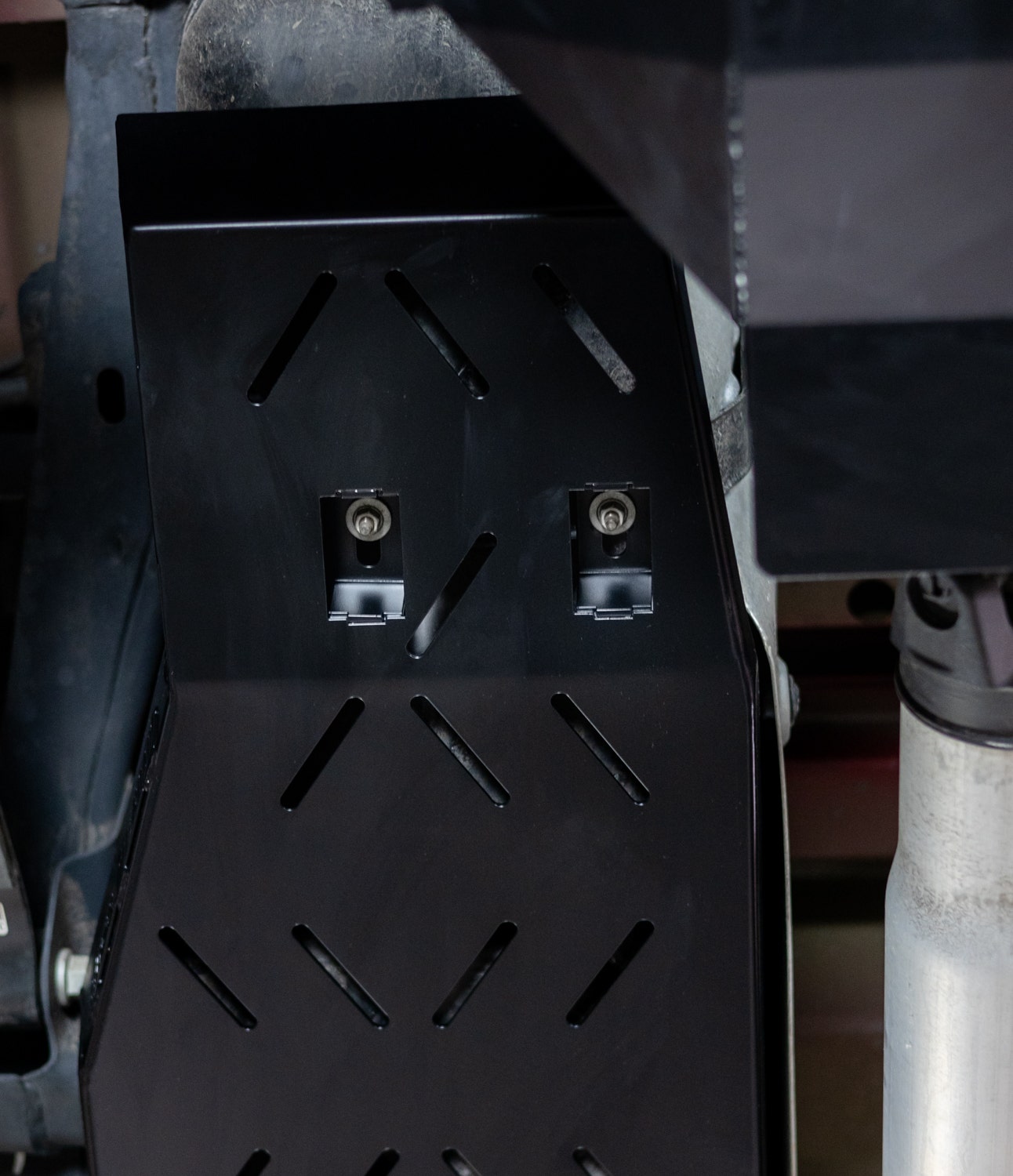 Our plates utilize recessed mounting points to avoid sheering when sliding over obstacles to ensure the new-found bond with the truck's underside is long-lasting. Finally, to further increase the longevity of our skid plate set, our steel is electro-galvanized before their sleek black powder coating, which eliminates the chance of these plates contracting cancerous rot over time.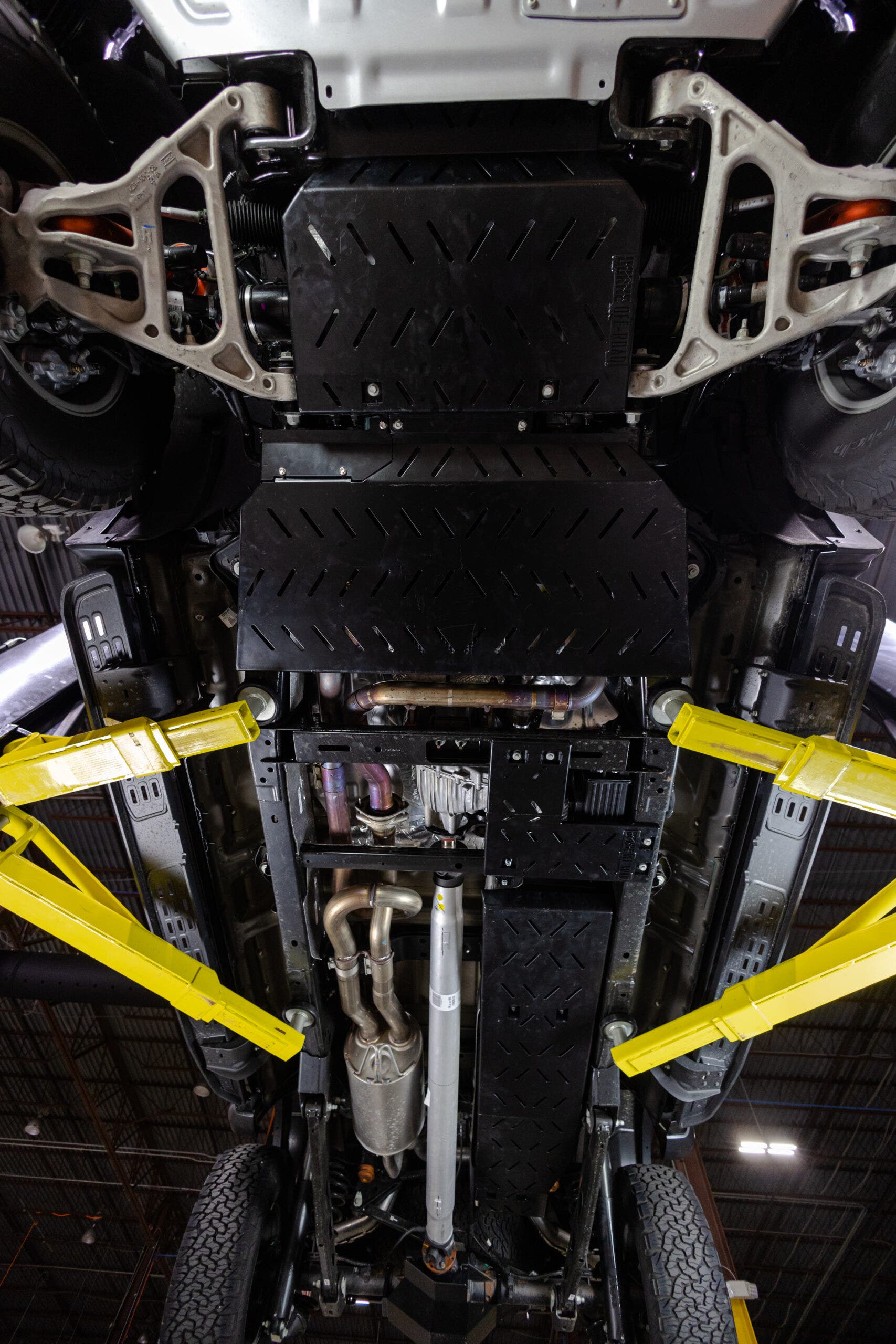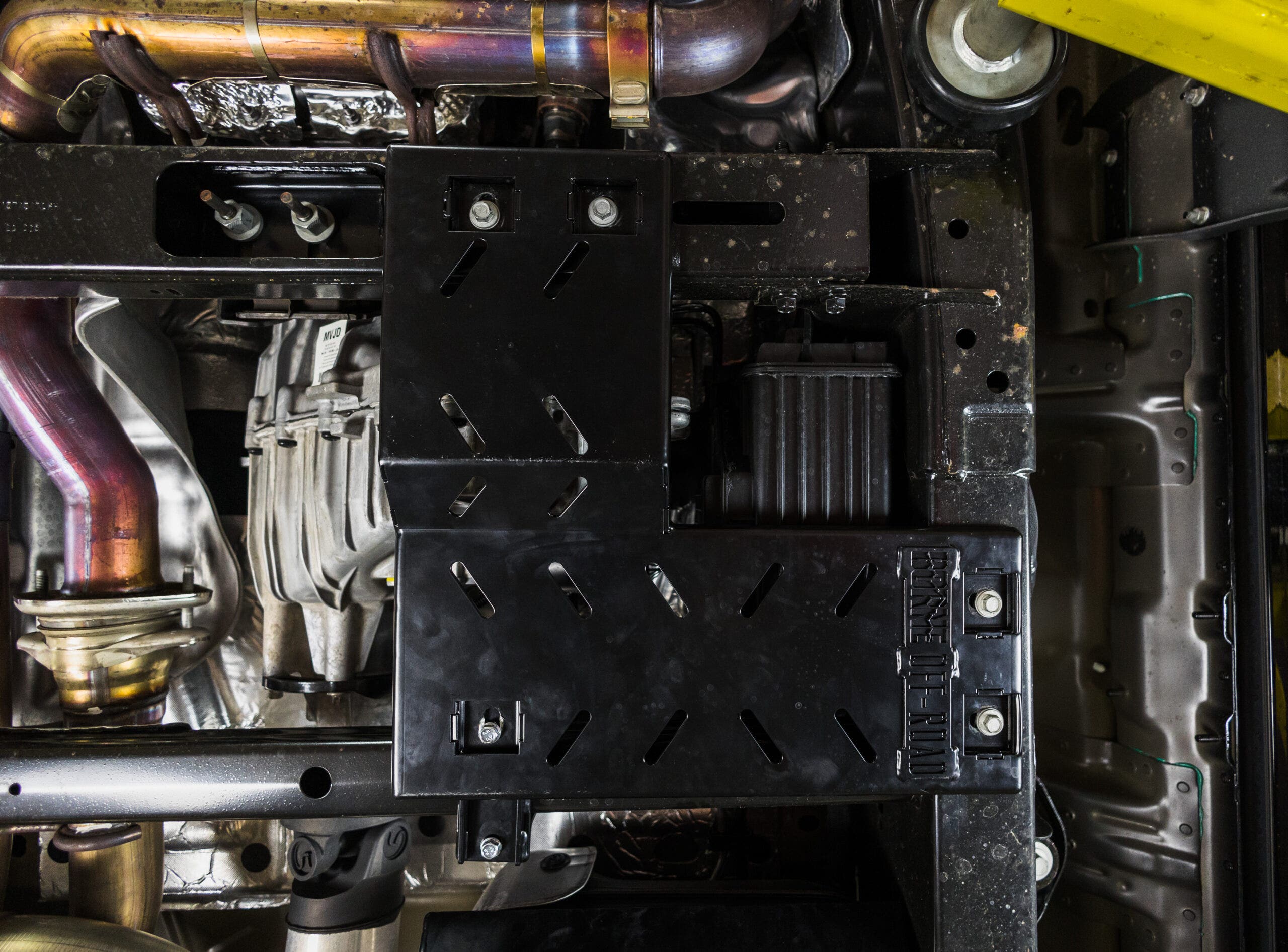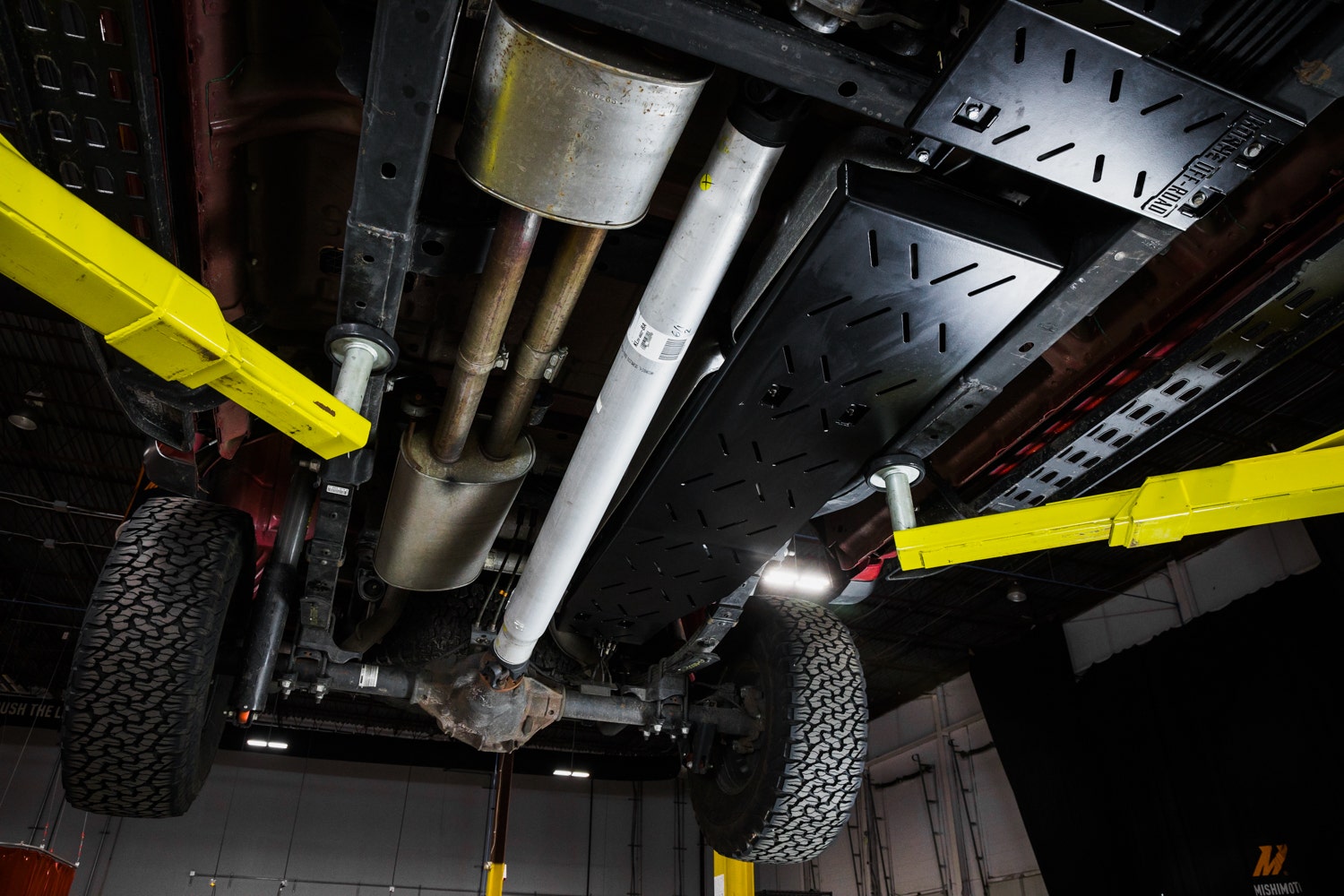 Just about any four-wheel-drive vehicle has the same design aspect that leaves a vital component in harm's way – the rear differential. This gearset might be encased in a hard carapace, but the casted case can be easy to crack, especially since it's an easy part to snag on rocks or other obstacles. We don't like to take chances when off-roading, so we also designed an armored jacked for this differential to avoid a sudden and unwanted front-wheel-drive conversion.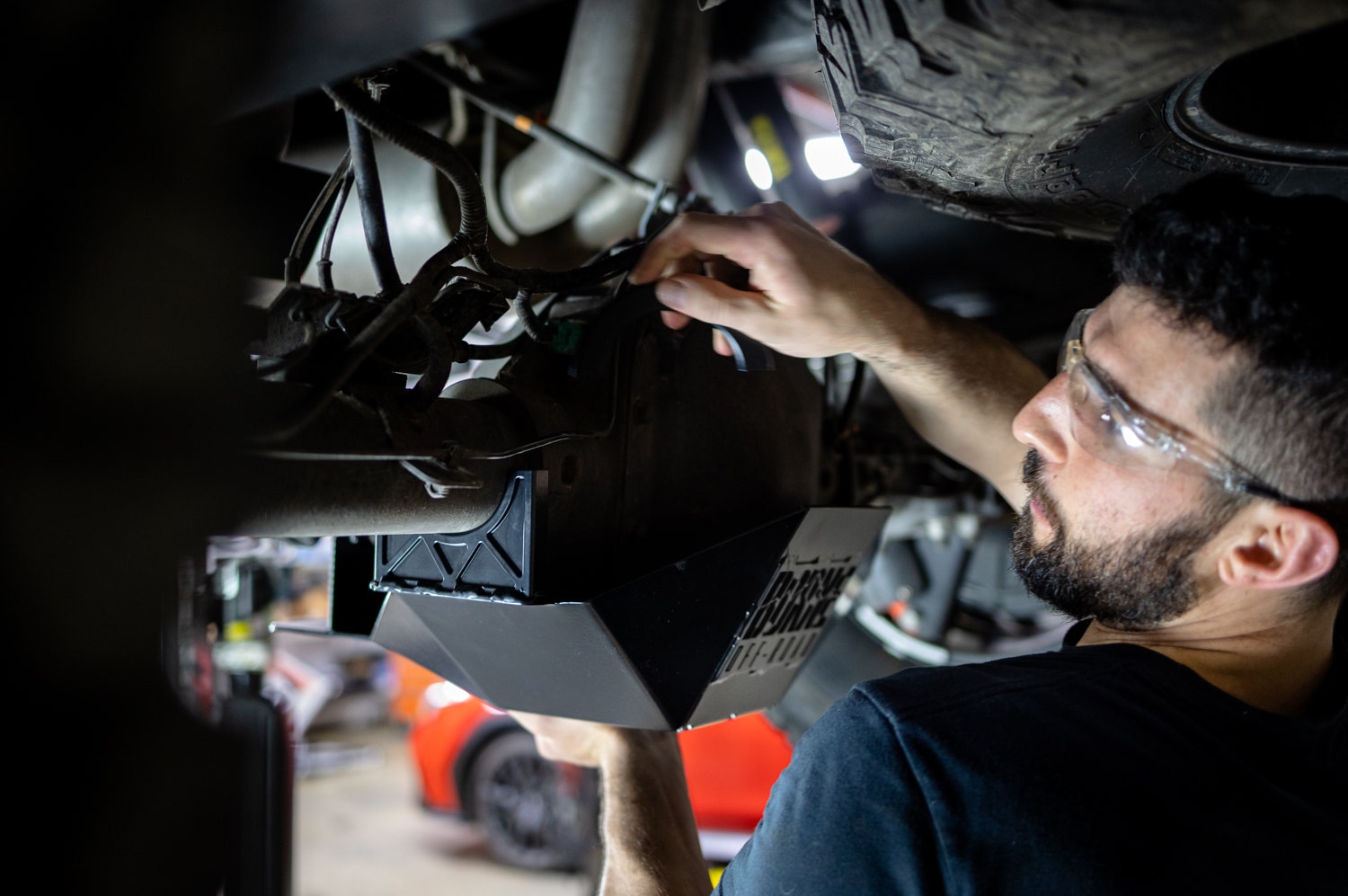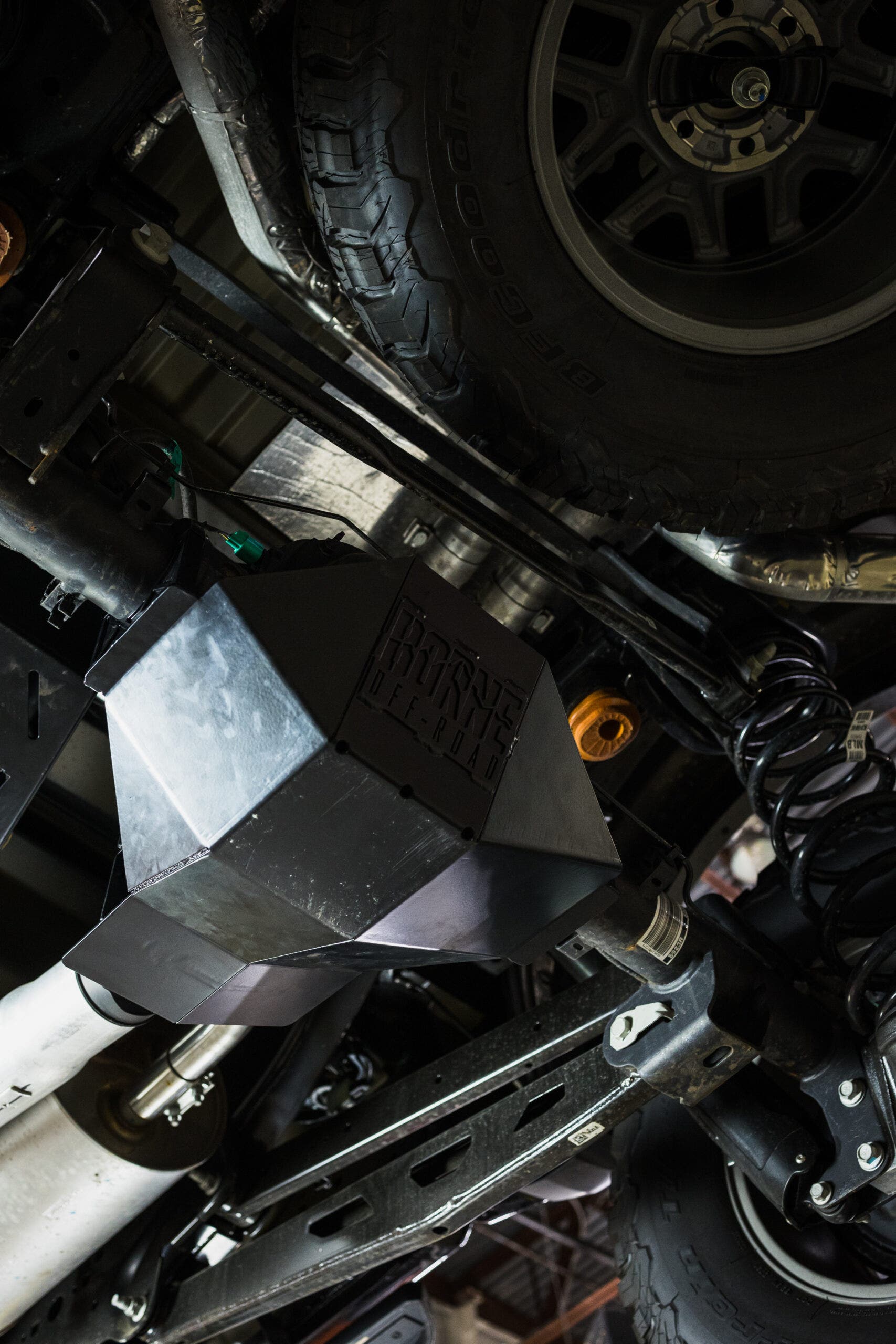 The Raptor might be built as a rugged off-roader, but this menacing beast still had a few soft spots in its tender belly. However, with a new armor set, this truck is more than ready to take on any adventure and make it home unscathed. So make sure you grab your skids today: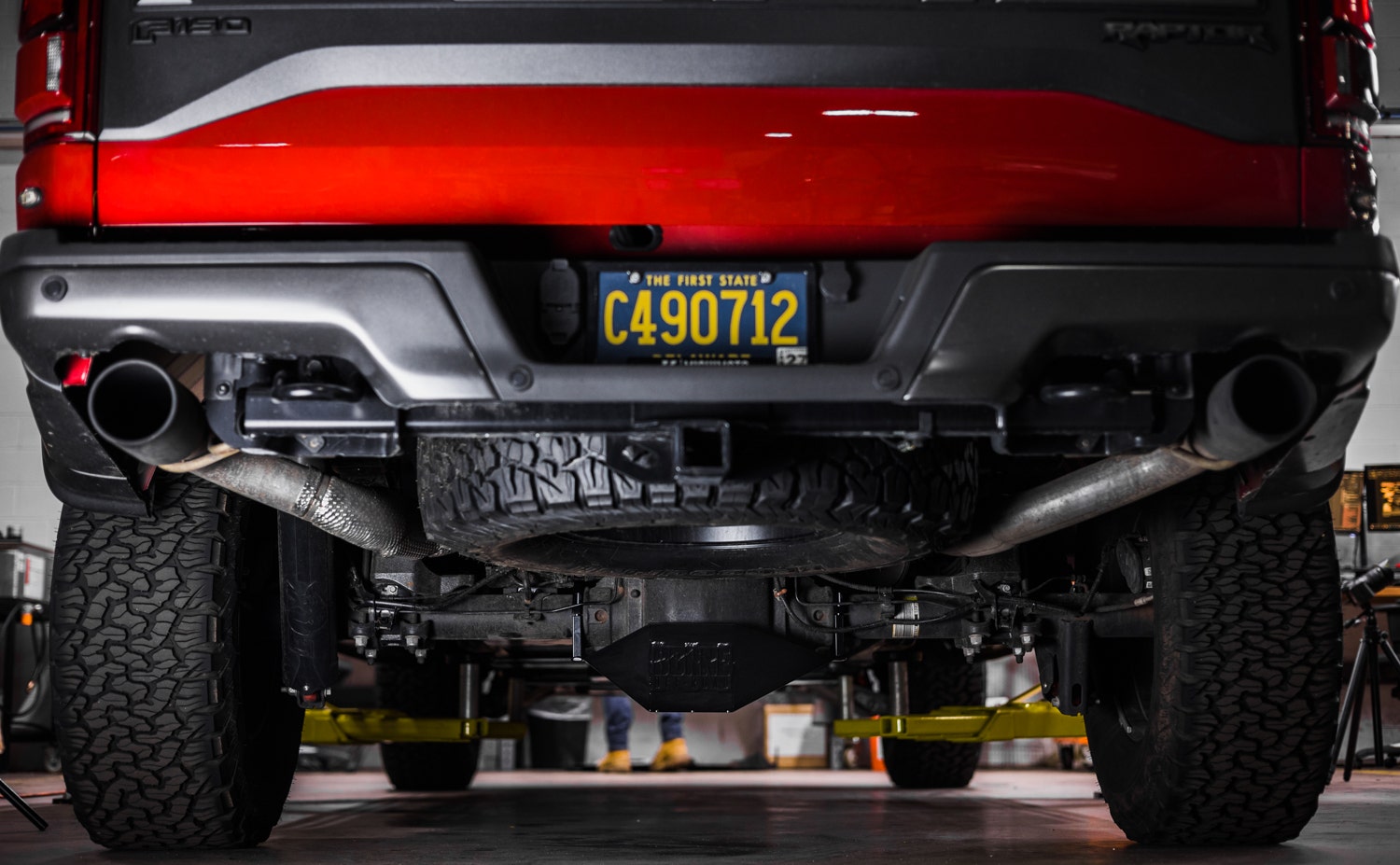 Thanks for Reading!
-Nick