Radiator, fits Dodge Ram 5.7L Hemi V8 2004-2008
Installation Difficulty





(Excl. Duties/VAT)
€679.27
Features
Direct-Fit for 2004–2008 Dodge Ram 5.7L Hemi V8
Full aluminum construction with durable, TIG-welded end tanks
29% Increase in coolant capacity for more efficient cooling
78% thicker core than stock radiator
74% greater fin surface area to make the most use of air-flow through the grille
Mishimoto Lifetime Warranty
Add to Wish List

PRODUCT FEATURES
Direct-Fit for 2004–2008 Dodge Ram 5.7L Hemi V8
Full aluminum construction with durable, TIG-welded end tanks
29% Increase in coolant capacity for more efficient cooling
78% thicker core than stock radiator
74% greater fin surface area to make the most use of air-flow through the grille
Mishimoto Lifetime Warranty
Description
Mishimoto has released a performance aluminum radiator that's a direct-fit for the 2004–2008 Dodge Ram 5.7L Hemi V8.

A Dodge Ram performance truck needs a cooling system that can keep up with the constant abuse of towing, hauling, and runs on the drag strip. Mishimoto's Ram performance radiators feature a brazed aluminum core with TIG-welded end tanks for superior durability, reliability, and performance.

Every Mishimoto performance radiator is a direct factory fit, making installation effortless with no cutting or modification required. Included with the Mishimoto Ram 5.7L Hemi V8 aluminum radiator is our magnetic drain plug, and all Dodge Ram performance parts come with our signature lifetime warranty.
Purchase Includes
Mishimoto Radiator
Mishimoto Magnetic Drain Plug
Mishimoto Radiator Cap
(4) M6 x 1.0 - 16mm Bolts
(2) Clip Nuts
M6 Flat Washer
Mishimoto Lifetime Warranty
More Information
Overall Height (in)
21.2
Overall Length (in)
31.4
Overall Width (in)
7.2
Core Length (in)
24.4
Core Height (in)
18.8
Fluid Capacity (gal)
0.96
Rows
2
Core Thickness (in)
1.96
Applications
2004 - 2008 Dodge Ram 1500 5.7L Hemi V8
2004 - 2009 Dodge Ram 2500 5.7L Hemi V8
2004 - 2009 Dodge Ram 3500 5.7L Hemi V8
Coolant Capacity
0.96 gal
Mishimoto Automotive ("Mishimoto") warrants its products under this lifetime limited warranty policy ("Warranty Policy"). This Warranty Policy applies solely to: (i) Mishimoto Products purchased directly from Mishimoto or Mishimoto authorized dealers (each a "Mishimoto Product" and collectively, the "Mishimoto Products") and (ii) the original purchaser of such Mishimoto Product ("Purchaser"). This Warranty Policy is non-transferable and all claims under this Warranty Policy must be accompanied by the original sales receipt. The terms and conditions of this Warranty Policy are subject to change by Mishimoto at any time without notice.
For our complete warranty policy, please click here.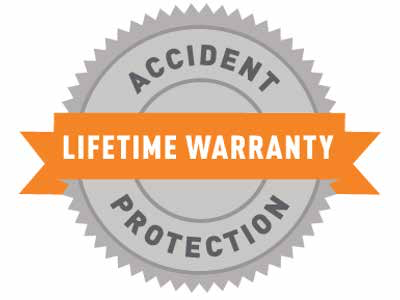 CUSTOMERS ALSO PURCHASED