Cold-Side Intercooler Pipe and Boot Kit, fits Chevrolet/GMC 6.6L Duramax 2006-2010
Installation Difficulty





(Excl. Duties/VAT)
€413.47
Features
Direct fit for the 2006-2010 Chevrolet/GMC 6.6L Duramax LML
3.5" mandrel-bent aluminium polished pipes eliminate restrictive bends
Provides improvement in airflow, power, and EGTs
Requires no additional tuning
Includes Mishimoto Silicone Boots with DuraCore™ technology and Mishimoto Constant-Tension T-Bolt Clamps
Mishimoto Lifetime Warranty
Add to Wish List

PRODUCT FEATURES
Direct fit for the 2006-2010 Chevrolet/GMC 6.6L Duramax LML
3.5" mandrel-bent aluminium polished pipes eliminate restrictive bends
Provides improvement in airflow, power, and EGTs
Requires no additional tuning
Includes Mishimoto Silicone Boots with DuraCore™ technology and Mishimoto Constant-Tension T-Bolt Clamps
Mishimoto Lifetime Warranty
Description
Mishimoto is expanding their line of Duramax performance parts! Mishimoto has developed a cold-side intercooler pipe and boot kit for the 2006-2010 6.6L Duramax. The factory pipe and boot do not stand a chance against the heat and pressure of your high-powered Duramax; upgrade to the Mishimoto kit for increased reliability, durability, and performance. The Mishimoto cold-side pipe is constructed of mandrel bent aluminium with a polished finish. This cold-side pipe eliminates restrictive bends in the factory pipe, allowing for improvements in airflow, power, and EGTs. This Duramax performance parts kit includes Mishimoto silicone boots with DuraCore™ technology.

Mishimoto DuraCore™ technology is the synthetic material that comprises the innermost layer of all Mishimoto silicone diesel boots. Compared to normal silicone, DuraCore™ provides superior resistance to heat, pressure, fuel, and oil. This effectively increases the life of our boots by preventing leaks and blowouts. To add even more reliability this kit includes Mishimoto constant-tension T-bolt clamps for accurate and consistent holding power. The cold-side pipe and boot kit is the perfect addition to the Mishimoto 6.6L Duramax performance intercooler. This kit is made in the USA and like all of our Duramax performance parts, comes with the Mishimoto Lifetime Warranty.
Purchase Includes
(2) Aluminum Intercooler Pipes w/ CNC Quick-Disconnect Flanges
(1) Silicone Boot with DuraCore Technology
(2) Constant-Tension T-Bolt Clamps
(2) Aluminum Mishimoto M Logo Badges
Mishimoto Lifetime Warranty
More Information
Applications
2006-2010 Chevrolet Silverado 2500 HD w/ 6.6L Duramax LBZ/LMM
2006-2010 Chevrolet Silverado 3500 HD w/ 6.6L Duramax LBZ/LMM
2006-2010 GMC Sierra 2500 HD w/ 6.6L Duramax LBZ/LMM
2006-2010 GMC Sierra 3500 HD w/ 6.6L Duramax LBZ/LMM
Mishimoto Automotive ("Mishimoto") warrants its products under this lifetime limited warranty policy ("Warranty Policy"). This Warranty Policy applies solely to: (i) Mishimoto Products purchased directly from Mishimoto or Mishimoto authorized dealers (each a "Mishimoto Product" and collectively, the "Mishimoto Products") and (ii) the original purchaser of such Mishimoto Product ("Purchaser"). This Warranty Policy is non-transferable and all claims under this Warranty Policy must be accompanied by the original sales receipt. The terms and conditions of this Warranty Policy are subject to change by Mishimoto at any time without notice.
For our complete warranty policy, please click here.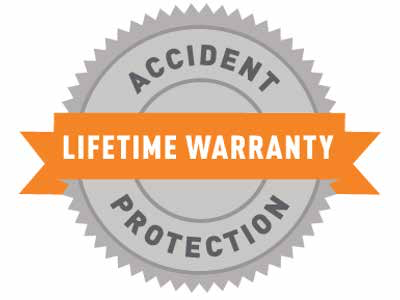 {{#recs}}
{{#products.length}}
{{#storefrontLabel.length}}
{{storefrontLabel}}
{{/storefrontLabel.length}}
{{#products}}
{{#image.url}}
{{/image.url}} {{^image.url}}
{{/image.url}}
{{name}}
{{#prices.minimum.formatted}}
As low as
{{prices.minimum.formatted}}
{{/prices.minimum.formatted}}
{{/products}}
{{/products.length}}
{{/recs}}