Replacement Radiator, fits Cadillac Seville 4.6L 1993-1997
Installation Difficulty





(Excl. Duties/VAT)
€201.06
Features
Direct fit for the 1993-1997 Cadillac Seville 4.6L
Ideal replacement for an aged, clogged, or leaking stock radiator
Functions with all stock engine bay equipment
Mishimoto Lifetime Warranty
Add to Wish List

PRODUCT FEATURES
Direct fit for the 1993-1997 Cadillac Seville 4.6L
Ideal replacement for an aged, clogged, or leaking stock radiator
Functions with all stock engine bay equipment
Mishimoto Lifetime Warranty
Description
This 1993-1997 Cadillac Seville 4.6L radiator is a direct OEM replacement for your old stock unit. There is no need to bend, cut, or modify anything to ensure a proper fitment in your vehicle. This radiator features OEM spec plastic end tanks attached to an aluminum core for stock cooling efficiency. At some point the inevitable happens to original stock radiators. They either spring a leak, get clogged up, or a plastic inlet or outlet cracks due to years of constant clamp pressure. This Cadillac Seville radiator is a perfect replacement to keep your cooling system in top notch shape, and just like all Mishimoto parts, comes with the Mishimoto Lifetime Warranty.
Purchase Includes
Mishimoto Replacement Radiator
Mishimoto Lifetime Warranty
Notes
Cooler Fitting Size(s):

8mm diameter elbow pipe
More Information
Core Length (in)
30.5
Core Height (in)
15
Rows
1
Inlet (in)
1.25
Outlet (in)
1.625
Core Thickness (in)
1.375
DPI
R1482
Applications
1993 Cadillac Allante 4.6L
1994-1999 Cadillac DeVille 4.6L
1993-2002 Cadillac Eldorado 4.6L
1993-1997 Cadillac Seville 4.6L
Note
Cooler Fitting Size(s):

8mm diameter elbow pipe
Mishimoto Automotive ("Mishimoto") warrants its products under this lifetime limited warranty policy ("Warranty Policy"). This Warranty Policy applies solely to: (i) Mishimoto Products purchased directly from Mishimoto or Mishimoto authorized dealers (each a "Mishimoto Product" and collectively, the "Mishimoto Products") and (ii) the original purchaser of such Mishimoto Product ("Purchaser"). This Warranty Policy is non-transferable and all claims under this Warranty Policy must be accompanied by the original sales receipt. The terms and conditions of this Warranty Policy are subject to change by Mishimoto at any time without notice.
For our complete warranty policy, please click here.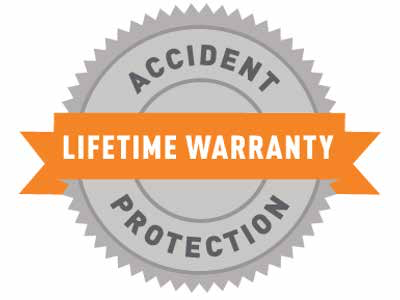 {{#recs}}
{{#products.length}}
{{#storefrontLabel.length}}
{{storefrontLabel}}
{{/storefrontLabel.length}}
{{#products}}
{{#image.url}}
{{/image.url}} {{^image.url}}
{{/image.url}}
{{name}}
{{#prices.minimum.formatted}}
As low as
{{prices.minimum.formatted}}
{{/prices.minimum.formatted}}
{{/products}}
{{/products.length}}
{{/recs}}